Cahaba Land Title & Escrow, LLC
Buying a new property, land or home is one of life's most gratifying experiences. As you approach the big day of closing, however, all the details can be a little overwhelming. You might easily overlook the single most important step in the entire process – – the purchase of Title Insurance on the wonderful new home of yours.
A Land Title is the evidence, or right, which a person has to the ownership of land. You should always look the title over carefully before buying, checking for certain defects that make the land unmarketable. Perhaps someone other than the current owner holds a legal right to the land. That person could claim rights to the property itself, or even make demands as to how you use the land in the future. Your purchase of a Title Insurance Policy should ensure not only your financial protection, but also your peace of mind.
That assurance, however, is only as strong as the stability and fiscal responsibility of the company underwriting the policy. Cahaba Land Title & Escrow, LLC is an agent of the Old Republic Title Insurance Group, which Mississippi Valley Title supports, and has had the highest overall financial strength ratings.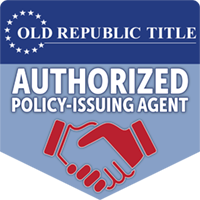 Delilah Cole-Belcher, Licensed Title Agent
ALDOI License #0659186/NPN #16901530
CAHABA LAND TITLE & ESCROW, L.L.C.
(ALDOI License #0727222/Agency #M01317)